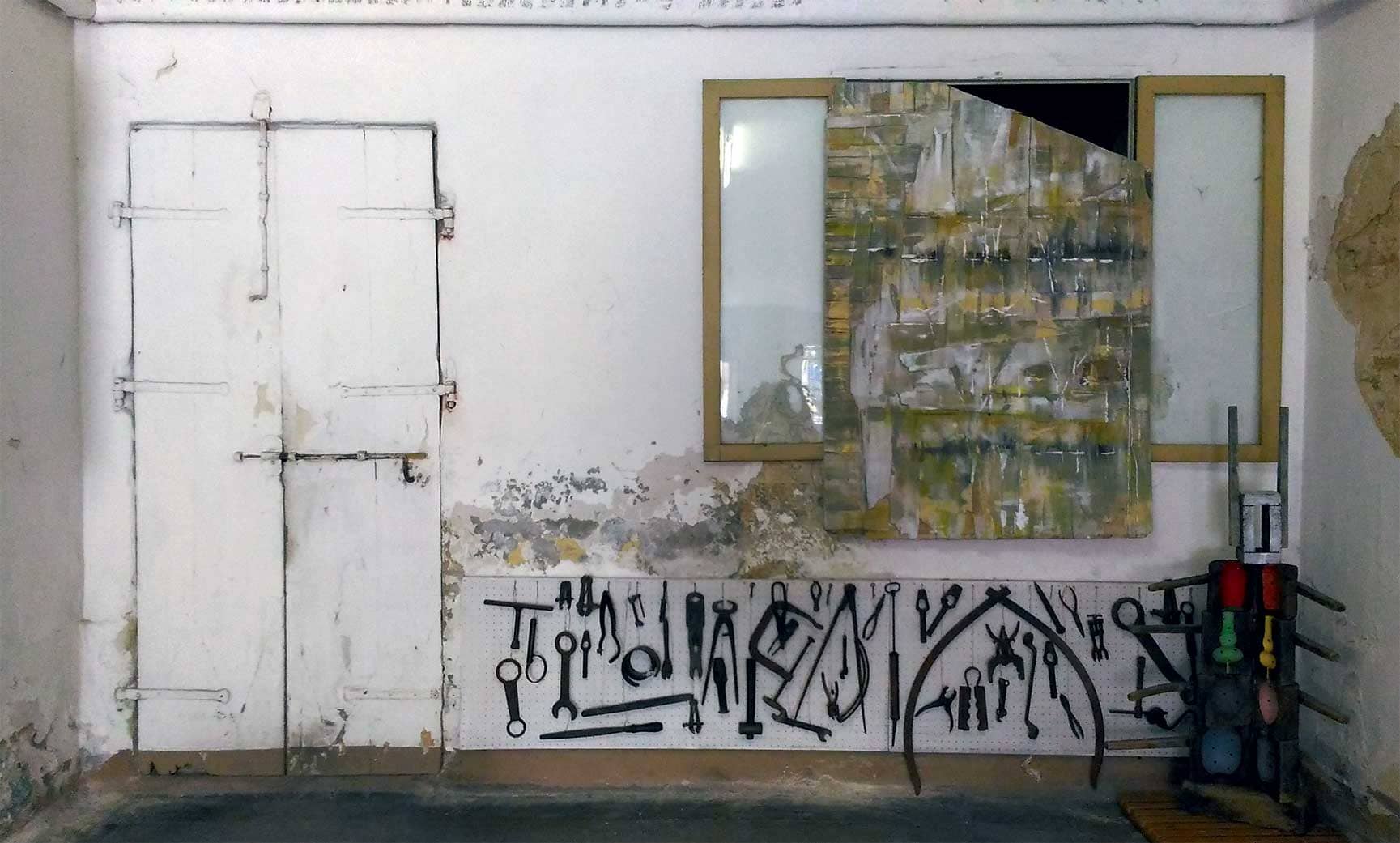 Palù details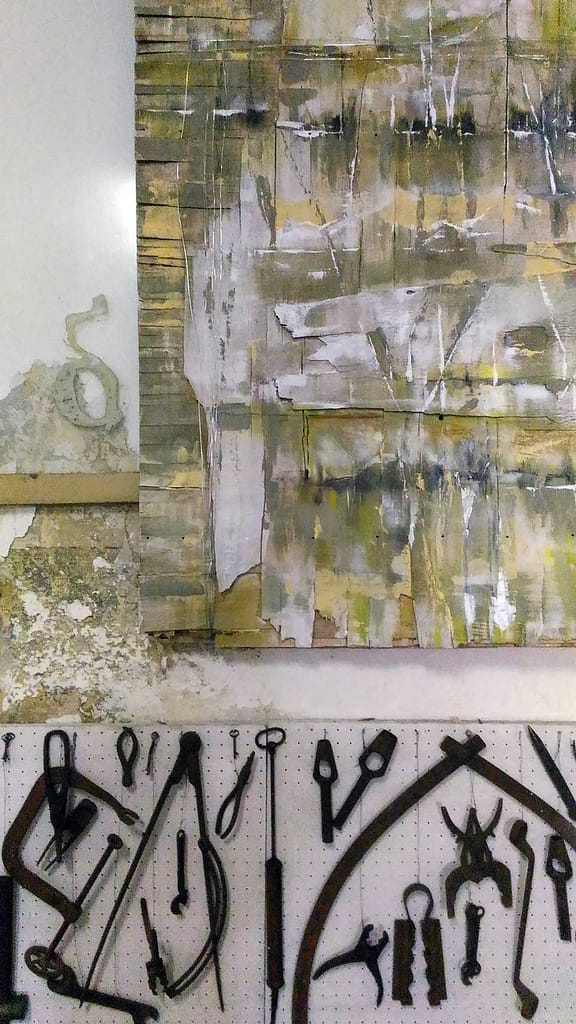 I found this old large panel in multilayers wood while I was walking along the beach in Trieste with my friends and I immediately thought that it was gorgeous.
My husband and my friends helped me to put it inside the car to take it home.
It has been a nice experience for all participants to recover that panel.
Time left his beautiful signs on the surface, there are different cracks, the wood has worn out and the erosions have generated abstract shapes on it.
First I started to paint the surface with a large brush and then with small brushes to define the details.
I used white, gray, and yellow oil colors.
Palù recovery pictures