Nuova vita a vecchi materiali | New life to old materials
Il processo di creazione di questo arazzo da parete può essere esso stesso un'opera d'arte.
Sono linee colorate di un paesaggio immaginario che si incontrano, si toccano, si intrecciano e sono in comunicazione tra loro, parlano la stessa lingua anche se con trame e fibre diverse.
I tessuti hanno età diverse e provengono da processi di lavorazione e destinazione d'uso differenti, ma convivono in modo equilibrato. È la loro naturale diversità che li unisce e rende il tutto giustificato.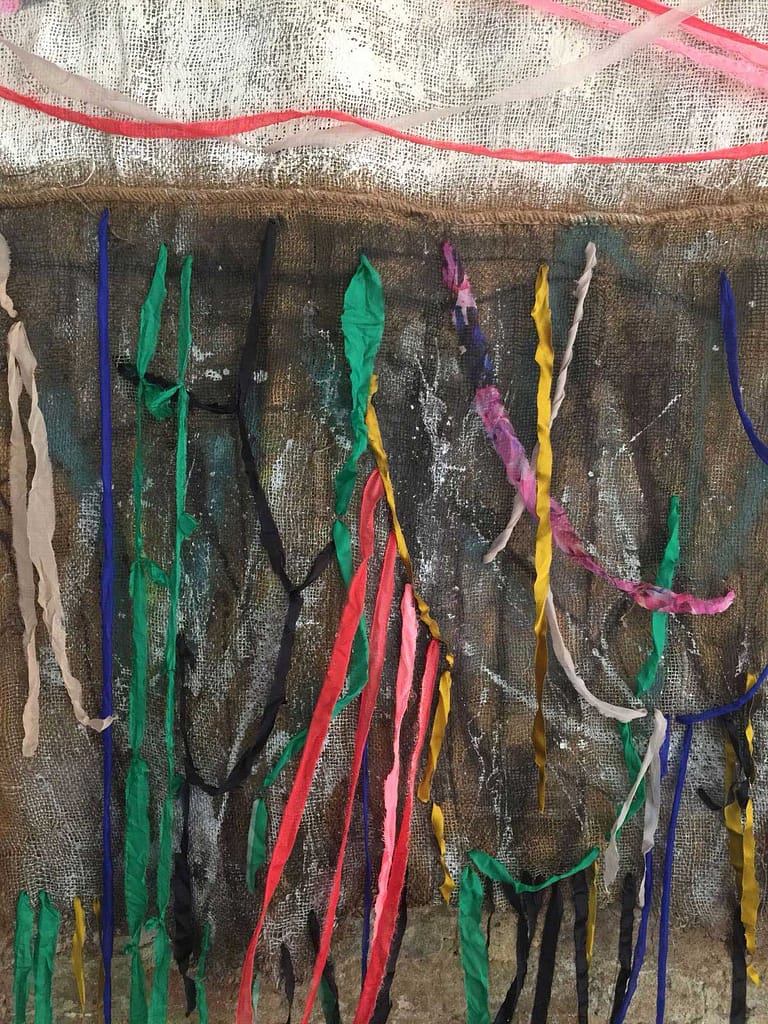 The process of creating this wall tapestry can be an art piece itself.
They are colored lines of an imaginary landscape that meet, touch, intertwine themselves and they are in communication with each other, they speak the same language even if with different textures and fibers.
Fabrics have different ages and come from different manufacturing processes and intended use, but they coexist in a balanced way. It is their natural diversity that unites them and makes the whole piece justified.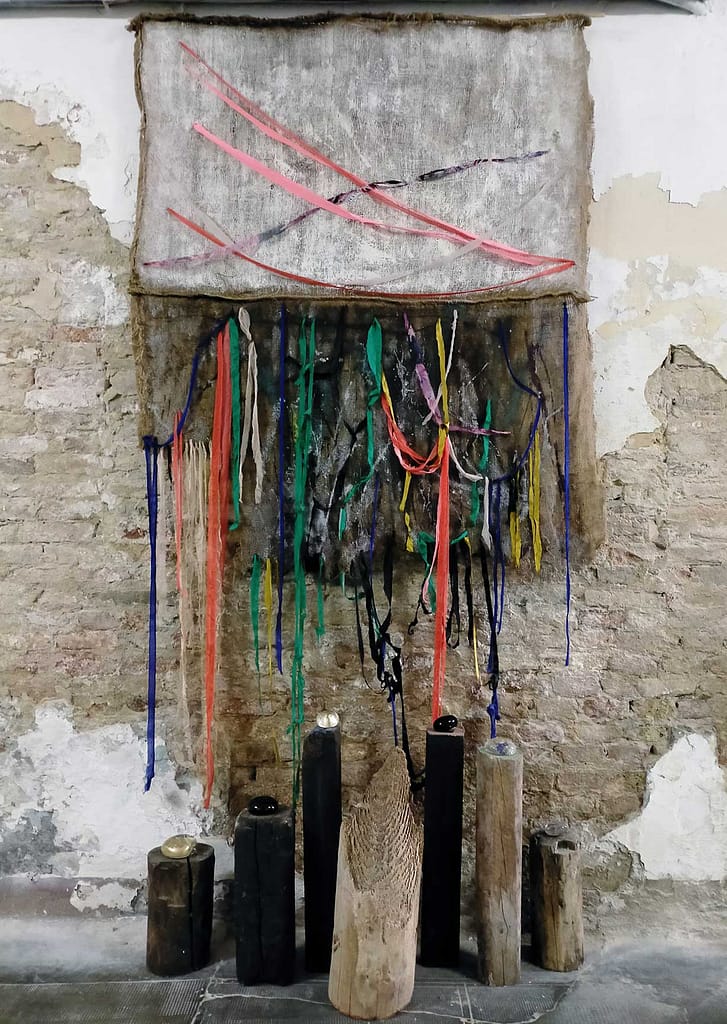 Dettagli | Details