Arte digitale | Digital art
La possibilità di moltiplicare in maniera speculare un dettaglio di immagine è un modo per esplorare le varie possibilità narrative delle altre immagini ottenute da questo processo.
The possibility of multiplying in a specular way a detail of an image is a way to explore the various narrative possibilities of the other images obtained by this process.
Questo è il dettaglio della modellazione 3D e il rendering del progetto del lampadario scultura Poseidone, che è stato utilizzato per generare le immagini seguenti |
This is the detail of the 3D modeling and rendering of the Poseidone chandelier sculpture project, that was used to generate the following images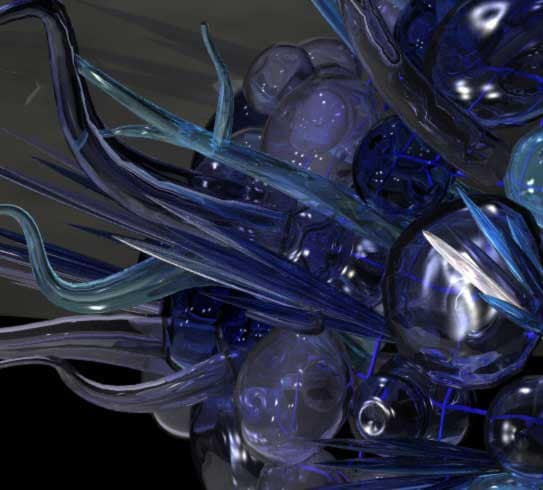 Immagini ottenute dalla specchiatura del dettaglio del render | Images obtained from mirror render detail
Progetto per la scultura lampadario Poseidone presentato al Salone del Mobile di Milano nel 2012 nello stand di Roberto Cavalli Home
Poseidone chandelier sculpture Project presented at the Salone del Mobile in Milan in 2012 at Roberto Cavalli's stand Home.