Progetto installazione in vetro di Murano | Murano glass installation project 2012
Modellazione 3D e rendering | 3D modeling e rendering
Forme marine da realizzare in vetro di Murano, come elementi per formare un giardino acquatico.
Progetto alternativo al lampadario scultura Poseidone.
Marine shapes to be realized in Murano glass, as elements to form a water garden.
Poseidon chandelier sculpture project alternative.
Il giardino di vetro versa acqua nei colori.
Il vetro stesso rappresenta la fragilità e la delicatezza dell'universo che, come un giardino, è in continua evoluzione, è uno spazio racchiuso dove i colori che nascono dalla miscelazione dell'acqua rappresentano le varie forze ed elementi che lo plasmano.
The glass garden pours water into the colors.
The glass itself represents the fragility and delicacy of the universe that, like a garden, is constantly evolving, it is an enclosed space where the colors that arise from the mixing of water represent the various forces and elements that shape it.
Questo è il dettaglio del modello 3D e il rendering del progetto Glass Garden, che è stato utilizzato per generare le immagini seguenti |
This is the detail of the 3D modeling and rendering of the Glass Garden project, that was used to generate the following images
Immagini ottenute dalla specchiatura del dettaglio del render | Images obtained from mirror render detail
Glass garden Digital art collection 1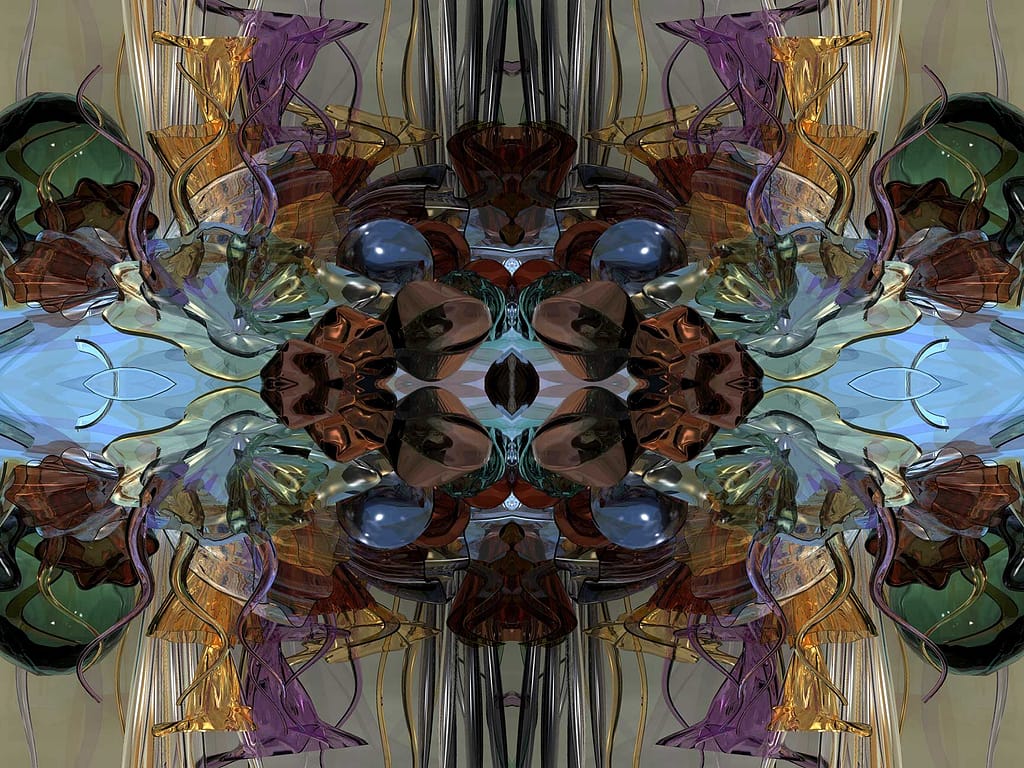 Glass garden Digital art collection 2
Modellazione 3D e rendering | 3D Modelling and Rendering