AFGHANISTAN… SIRIA… UCRAINA… la guerra è sempre la stessa recidiva mostruosità.
AFGHANISTAN… SYRIA… UKRAINE… the war is always the same repeated monstrosity.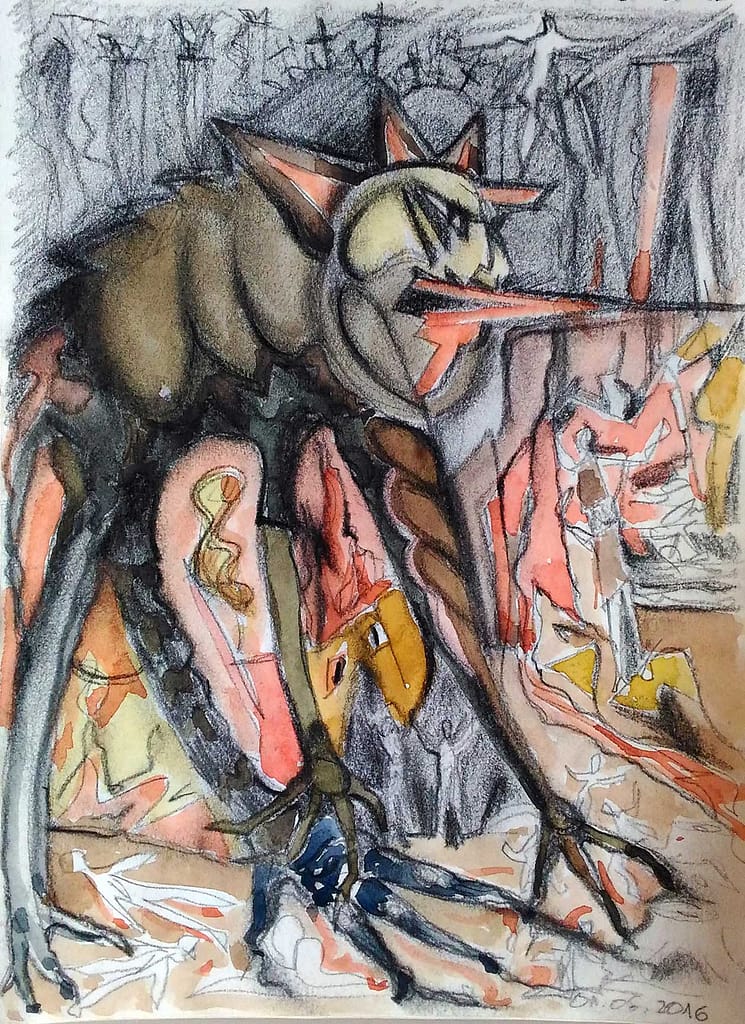 Questo mio acquarello è datato 2016 ma è così attuale purtroppo| This my watercolor is dated 2016 but is so current unfortunately
Gino Strada fondatore di Emergency ha detto che:
Gino Strada founder of Emergency said that:

"La guerra è la più diffusa forma moderna di terrorismo."
"War is the most widespread modern form of terrorism."
"Le guerre appaiono inevitabili, lo appaiono sempre quando per anni non si è fatto nulla per evitarle."
"Wars seem inevitable, they always appear when for years nothing has been done to avoid them."
"Le guerre vengono dichiarate dai ricchi e potenti, che poi ci mandano a morire i figli dei poveri."
"Wars are declared by the rich and the powerful, who then send the sons of the poor to die."

…E poi ci sono quei migranti del bosco di Białowieża?…Ce ne siamo già dimenticati?
…And then there are those migrants from the forest of Białowieża?… Have we already forgotten?