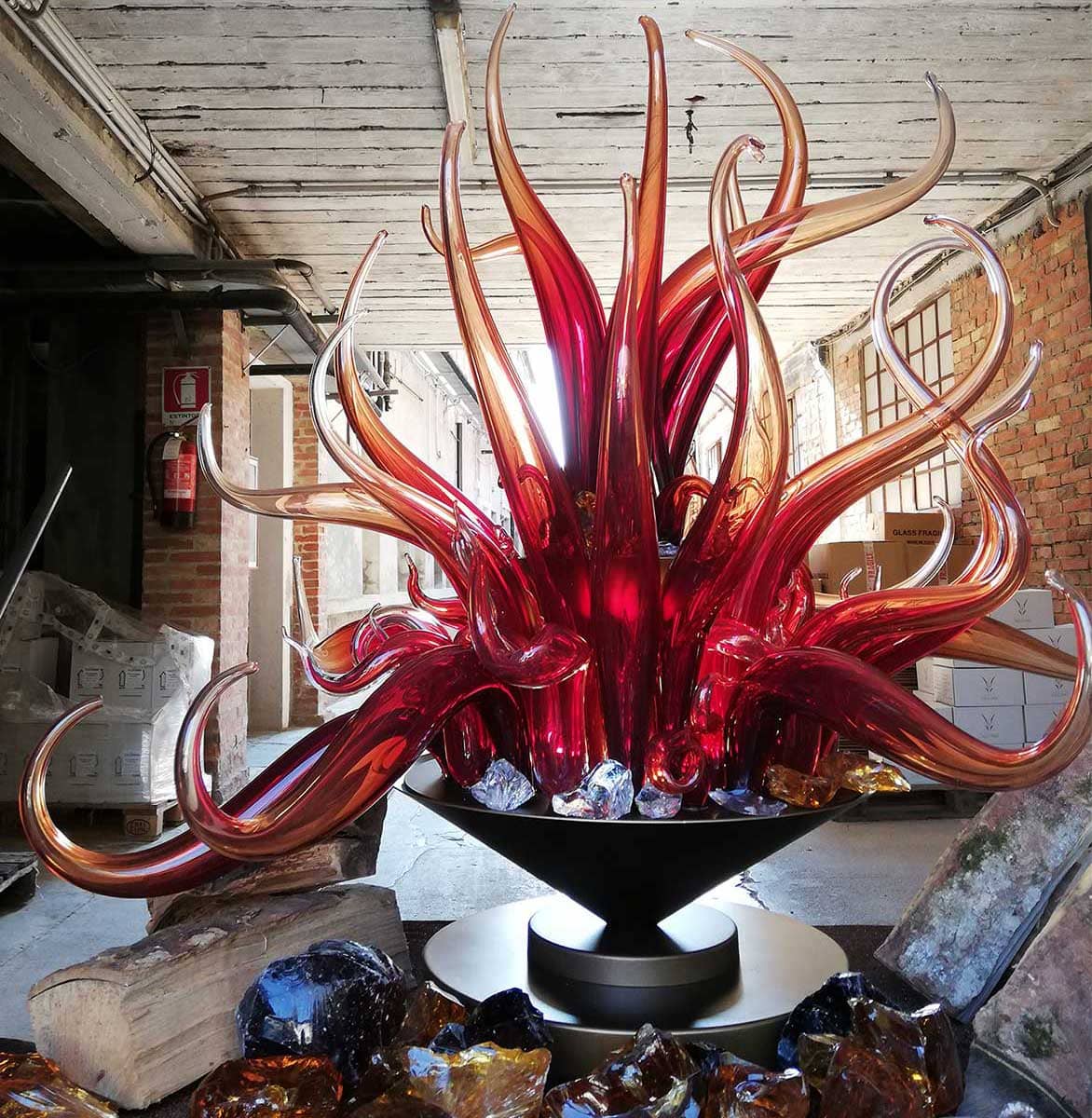 In occasione dell'evento The Venice Glass Week 2020 è stata presentata da Fornace Mian in Fondamenta Vetrai 138 a Murano, la scultura in vetro "Foghetto mi son".
La scultura è composta da una struttura circolare in metallo, a forma di braciere, dove appoggiano, alternandosi, gli elementi-fiamme in vetro soffiato nei colori rosso fuoco, arancio, ambra, ametista.
Dimensioni: Ø 120
On the occasion of The Venice Glass Week 2020 event Fornace Mian has been presented The "Foghetto mi son" glass sculpture in Murano Fondamenta Vetrai 138 .
The glass sculpture is composed of a circular metal structure, shaped like a brazier, which supports the flame-elements in blown glass of red, orange, yellow, amber, amethist, violet colours.
Size: Ø cm 120.
Denise Gemin Designer