2022
Il pensiero mediterraneo
"Non è un paese per donne" una scultura e una pittura di Denise Gemin
2021
Nella magica Murano, scrigno di bellezza e ingegno artistico tramandato di generazione in generazione, si staglia sinuosa e ammaliante Vitae di Denise Gemin.
Posizionata in una delle piazze della città, la scultura in vetro si fa trapassare dalla luce e fa scivolare su di sé la pioggia in tintinnii delicati che narrano il cammino del mondo.
Suggestiva fontana da cui sgorga acqua, l'opera racconta il femminile, la maternità e la pienezza delle donne.
In the magical Murano, a treasure chest of beauty and artistic ingenuity handed down from generation to generation, the sinuous and enchanting Vitae by Denise Gemin stands out.
Positioned in one of the squares of the city, the glass sculpture is pierced by the light and makes the rain slide on itself in delicate jingles that tell the journey of the world.
Evocative fountain from which water flows, the work tells the feminine, motherhood, and fullness of women.
2018
Hi Denise, thank you so much for allowing me to use the image of your extraordinary sculpture for the cover of my next poetry collection. I find your work to be extremely profound and moving, as does my dear friend, the anthropologist Veronica Davidov, who took the photo of your piece. My work has a strong feminist sensibility and I feel that same power in yours. It makes me very happy to think of women artists supporting each other internationally.
With gratitude, Wendy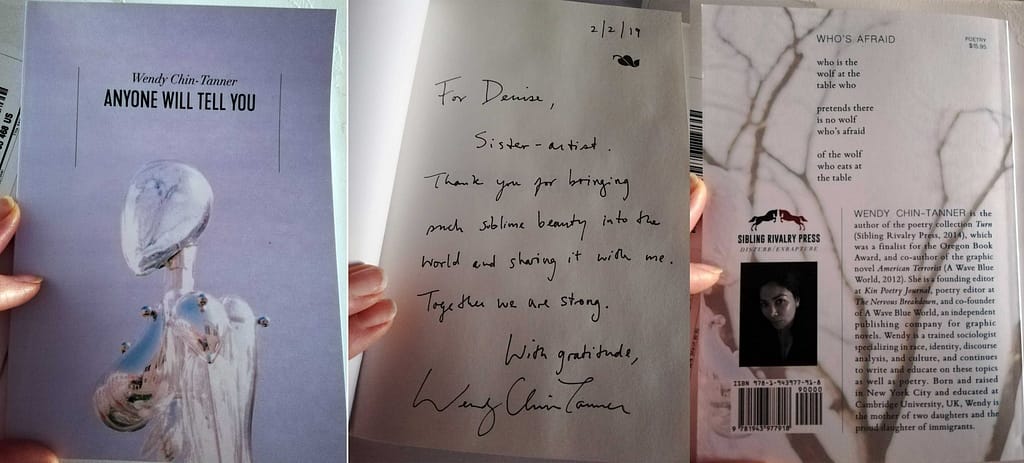 2013
Un tuffo nella materia di Raffaele Avella
Verso il faro di murano, si arriva in Campo Bressagio. Qui fino alla fine di maggio, è possibile imbattersi nella scultura in vetro Fuoco io son e son di soffio, frutto del talento creativo della cinquantaduenne designer trevigiana Denise Gemin, responsabile dell'ufficio tecnico-stile della fornace Formia International. Denise ci accoglie nel suo ufficio. E' attorniata da uno staff giovane, dappertutto faldoni con i nomi altisonanti della moda italiana: Fendi, Armani, Cavalli, Valentino.
"L'idea è nata da un mio acquarello" spiega Denise.
"Pensando al calore, al fuoco, alle fornaci e a quello che Murano rappresenta ho immaginato di raffigurare un fuoco". Il vetro le consente di fare sia un discorso commerciale per l'azienda sia di sviluppare il suo lato artistico. "Arrivo perfino ad usare gli scarti che producono i maestri vetrai: scintille di vetro che chiudo nei vasetti trasparenti, come "marmellate luccicanti". Lì dentro, sembra che il vetro viva, perché spesso si tratta di avanzi nemmeno temperati." Come si può fermare il declino di Murano? "Credo sia la passione a salvare una tradizione millenaria. La passione sfrenata per questa sfida quotidiana tra polveri, fuoco e acqua è la condizione primaria per la sopravvivenza del vetro."
A dip in the matter of Raffaele Avella
Towards the lighthouse of Murano, you arrive in Campo Bressagio. Here until the end of May, it is possible to come across the glass sculpture Fuoco io son e son di soffio, fruit of the creative talent of the fifty-two year old Treviso designer Denise Gemin, head of the technical-style office of the furnace Formia International. Denise welcomes us into her office. It's surrounded by a young staff, everywhere there are folders with the big names of Italian fashion: Fendi, Armani, Cavalli, Valentino.
"The idea came from my watercolor," explains Denise.
"Thinking about the heat, the fire, the furnaces and what Murano represents I imagined to represent a fire". Glass allows her to make both a commercial speech for the company and to develop her artistic side. "I even go so far as to use the waste produced by master glassmakers: sparkles of glass that I close in transparent jars, like "sparkling jams". In there, it seems that glass lives, because often it is not even-tempered leftovers." How can you stop the decline of Murano? "I believe it is the passion that saves a thousand-year-old tradition. The unbridled passion for this daily challenge between dust, fire, and water is the primary condition for the survival of glass."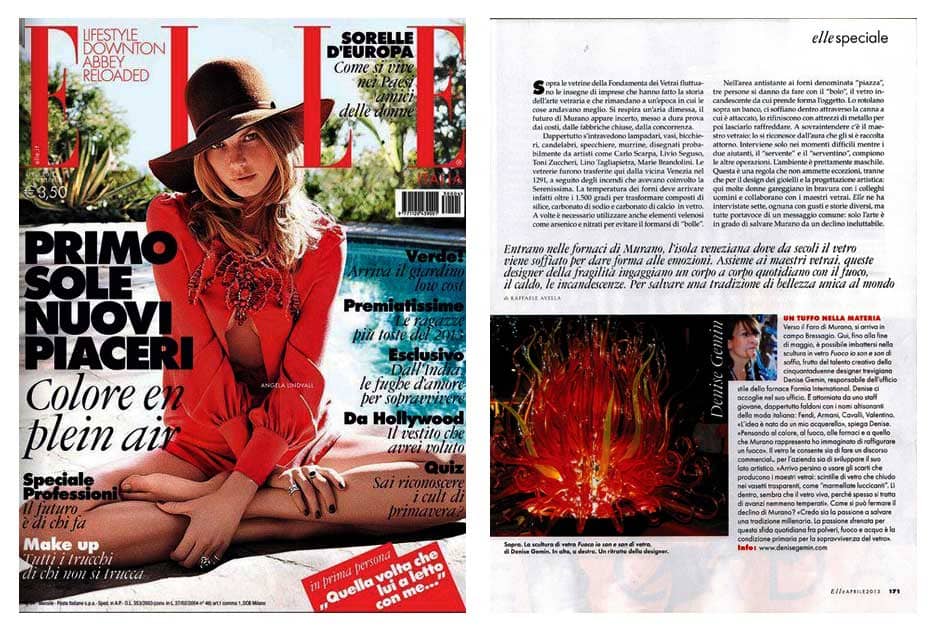 2015
"Futurista e utopica ci appare la statua di vetro Vitae a Murano.
L'opera di Denise Gemin ha infatti qualcosa di mistico e amorfo e sembra indecifrabile, tuttavia è anche incredibilmente attraente, poiché coniuga mirabilmente il lato fantastico e quello terreno.
Finzione e realtà si fondono così in un'incantevole unità."
Gerd Wolfgang Sievers
"Futurist and utopian we see the glass statue Vitae in Murano.
The work of Denise Gemin in fact has something mystical and amorphous and seems indecipherable, however, it is also incredibly attractive, because it admirably combines the fantastic side and the earthly.
Fiction and reality come together in an enchanting unity."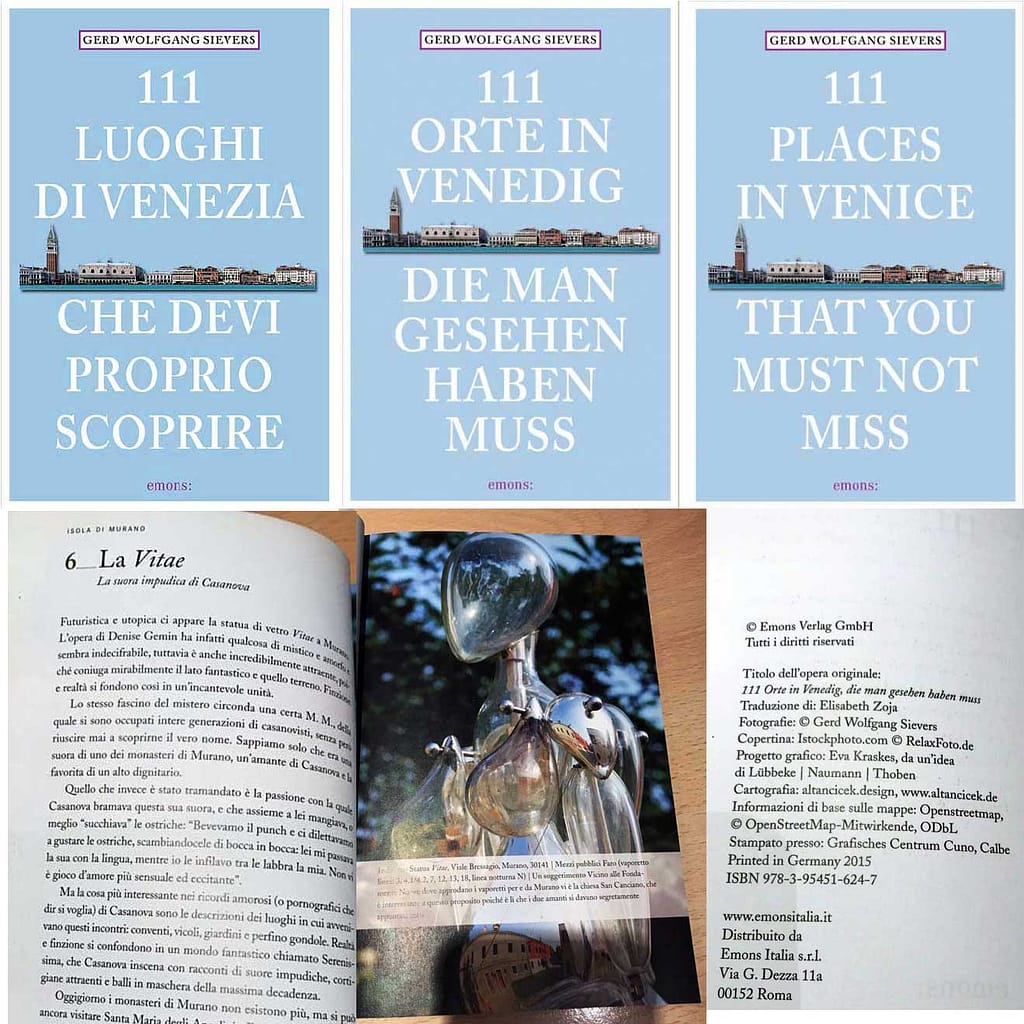 NATALE DI VETRO 2008
VITAE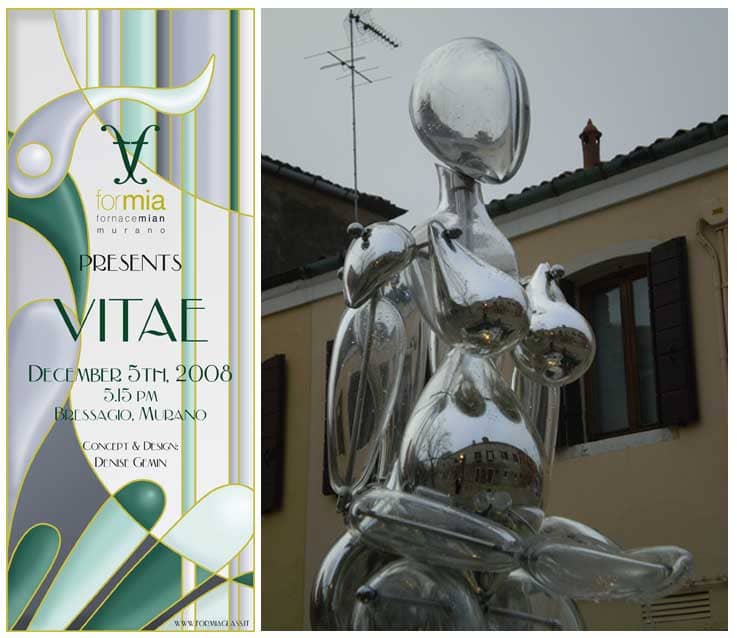 2008
HARRODS INTERIOR MAGAZINE
2013
I VIAGGI DI REPUBBLICA
2007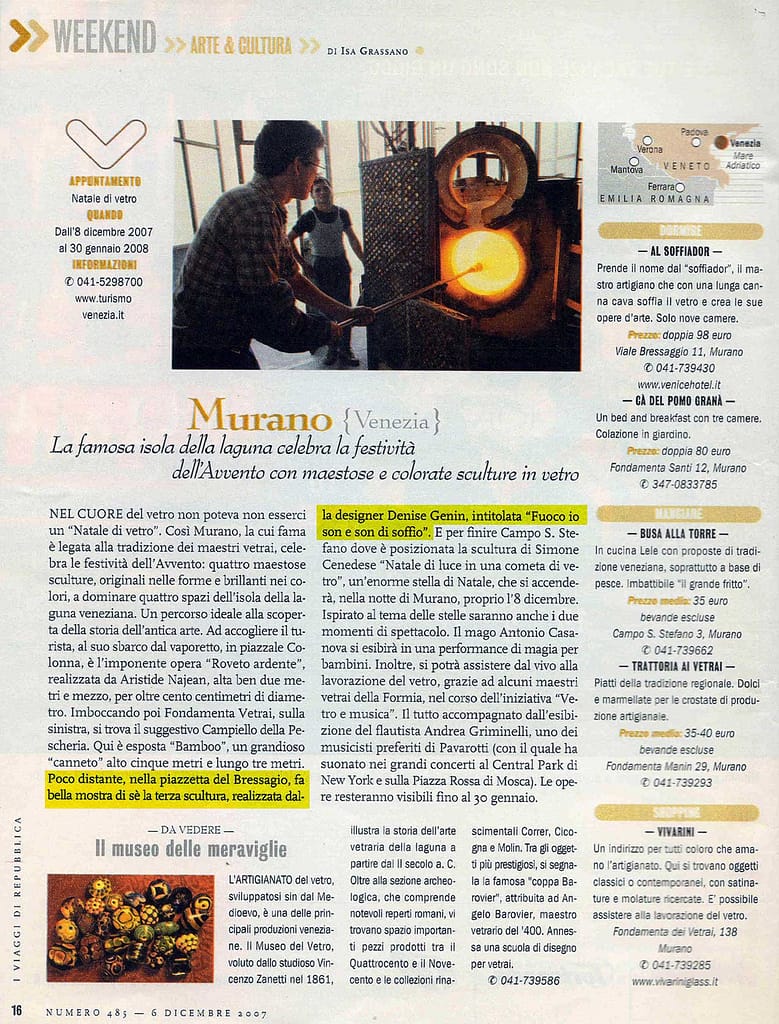 FUOCO A SAN MARCO
2009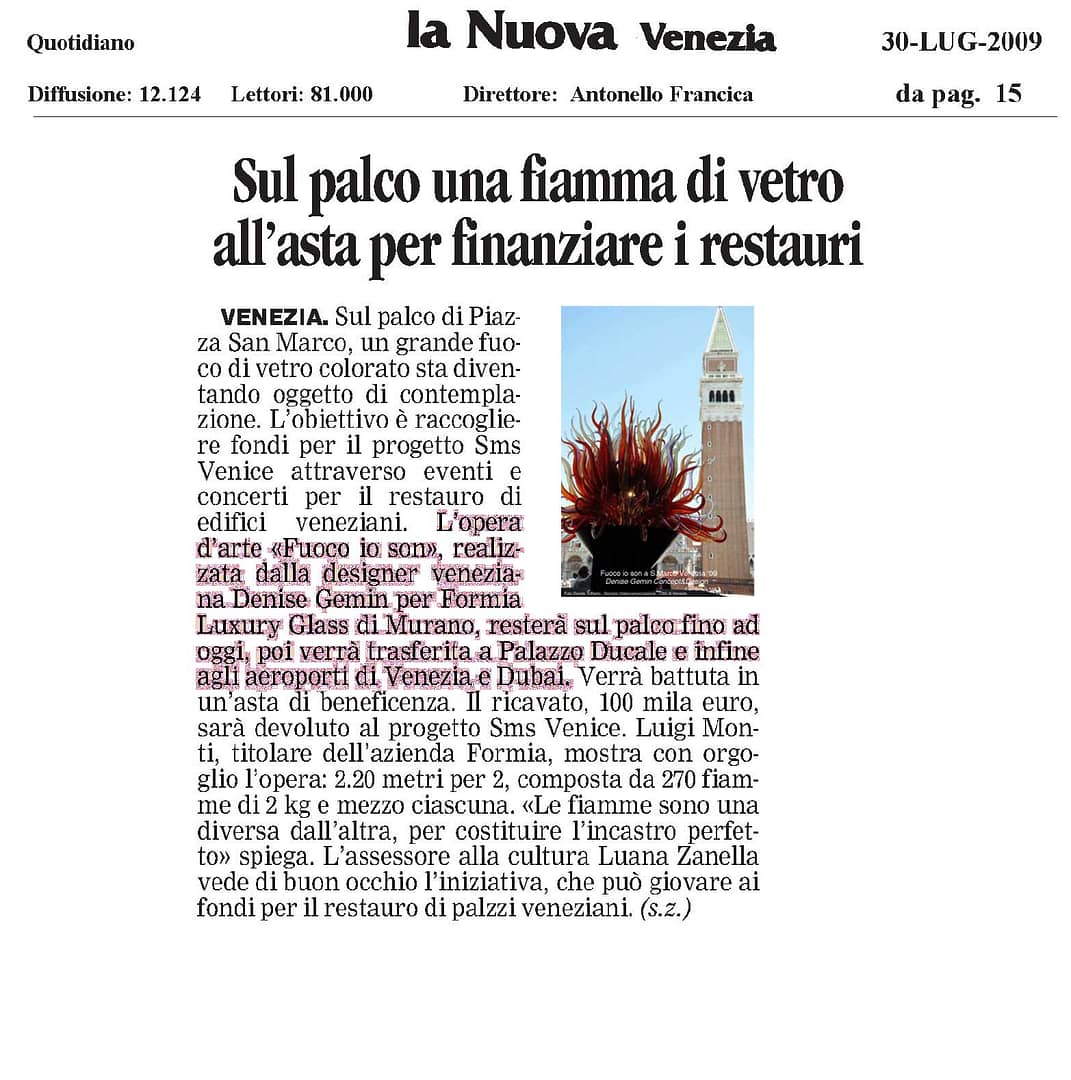 NATALE DI VETRO 2007
FUOCO IO SON E SON DI SOFFIO