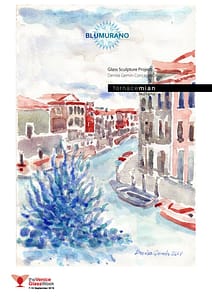 BLUMURANO è il progetto per una scultura che rappresenta un grande fiore adagiato sulla laguna con i petali nei toni del blu, acquamarina, blu ceruleo, zaffiro e bluino che creano un gioco di luci con il sole sulla laguna.
L' evento per la presentazione dell' opera si terrà a Murano il 13 Settembre 2019  alle ore 15 presso la Fornace Mian.
BLUMURANO is a sculpture that represents a large flower lying on the lagoon with petals in shades of blue, aquamarine, cerulean, sapphire and bluino that create a play of light with the sun on the lagoon.
The event for the artwork presentation will be held in Murano on September 13th 2019 at 3 p.m. at the Fornace Mian
The Venice Glass Week rientra tra i Grandi Eventi 2019 della Regione del Veneto.
Dal 13 al 15 settembre l'isola di Murano sarà teatro di Murano Glass Weekend che ospiterà un riccoprogramma di eventi diffusi in tutta l'isola per il gran finale del festival.
The Venice Glass Week is one of the major events of the Veneto Region 2019.
From September 13 to 15 the island of Murano will be the theater of Murano Glass Weekend which will host a rich program of events spread throughout the island for the grand finale of the festival.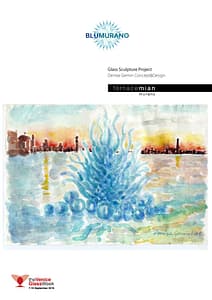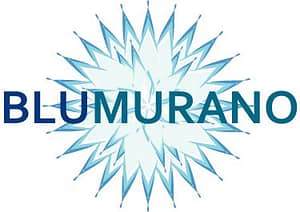 BluMurano Work in progress
Fornace Mian Murano