Ho disegnato questo lampadario nel 2007 , si tratta di un lampadario a 8 luci in vetro di Murano realizzato dal maestro vetraio della fornace Mian.
I componenti in vetro, le tazzine, i bracci, le sfere e i ricci sono soffiati a bocca e rifiniti a mano.
Il lampadario è stato arricchito con l'inserimento di "siee" (rondelle) tra le tazzine e i bracci e tra le sfere del fusto, mentre ai ricci sono state aggiunte delle piccole sfere pendenti in vetro molato.
La collezione è composta dal lampadario, l'applique e la lampada da tavolo.
Il 2007 è stato anche l'anno della mia scultura Fuoco io son e son di soffio creata per l'Evento Natale di vetro.
I designed this chandelier in 2007 , it is a chandelier with 8 lights in Murano glass made by the master glassmaker of the furnace Mian.

The glass components, cups, arms, balls and curls are mouth blown and finished by hand.

The chandelier has been enriched with the insertion of "siee" (washers) between the cups and the arms and between the balls of the stem, while the curls have been added small hanging spheres in ground glass.

The collection consisting of the chandelier, the wall lamp and the table lamp.

2007 was also the year of my sculpture Fuoco io son e son di soffio created for the Glass Christmas Event.
Rendering dei progetti del lampadario a 8 luci, della lampada da tavolo e del bicchieri.
Renderings project of the 8 lights chandelier, table lamp and glasses.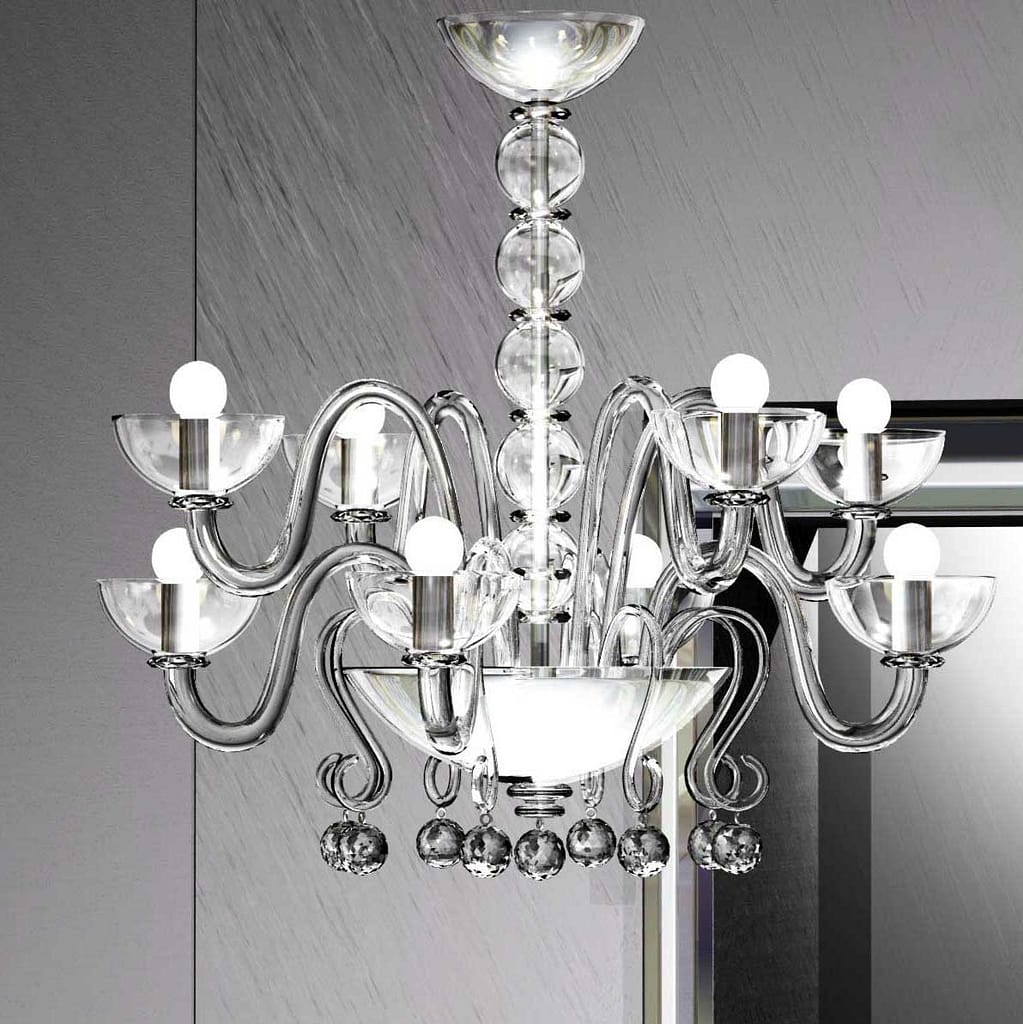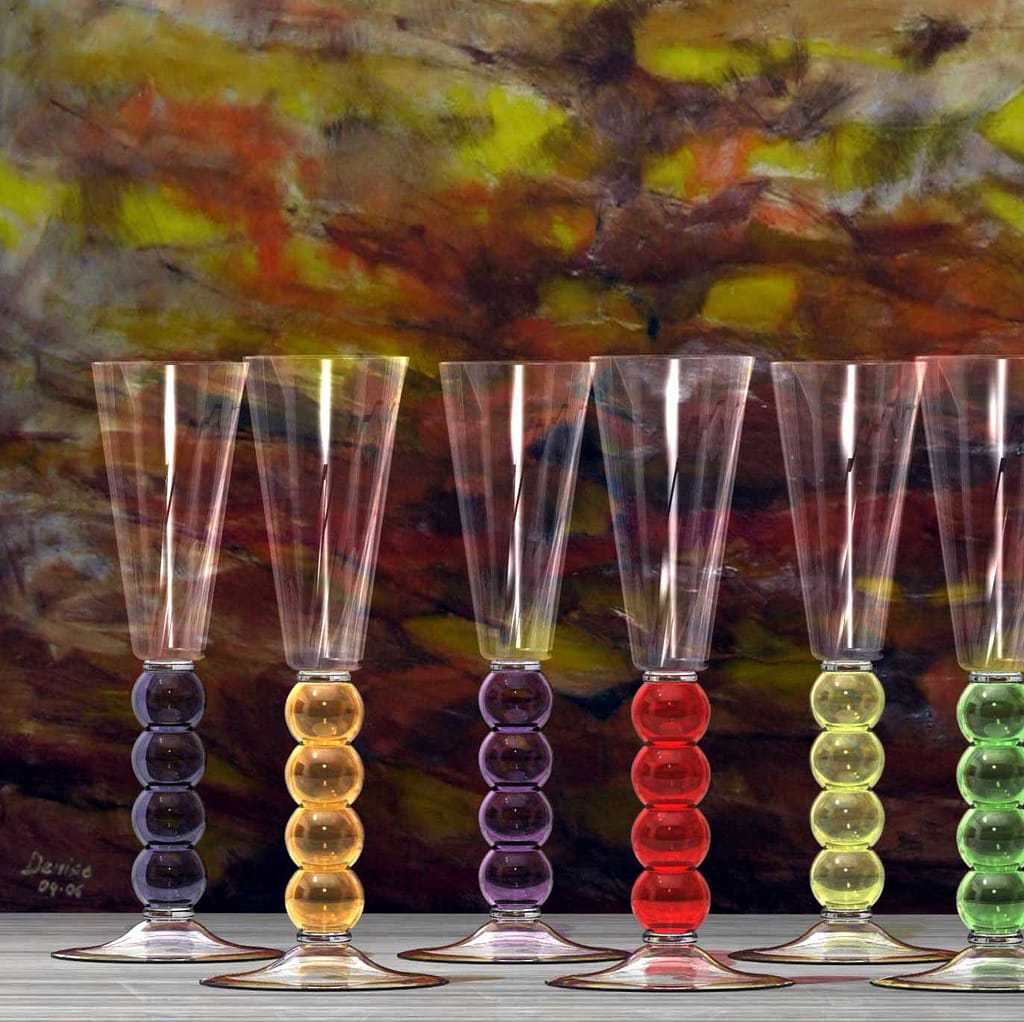 Ho realizzato i rendering dopo aver sviluppato i modelli 3D e scelto i materiali.
I made the renderings after developing the 3D models and choosing the materials.